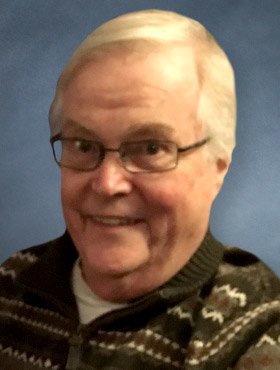 March 30, 1947 – March 15, 2021
Chris (Hap) Freeman of Calgary, passed away on Monday, March 15, 2021, at 73 years.
Chris was born in Calgary, Alberta, on March 30, 1947.
Living a life of adventure, Chris was known for being an Ollie Anderson Auto Daredevil stuntman, a CFCN radio host, helicopter traffic watch reporter, occasional T.V. weatherman, a Calgary Stampede sound technician and announcer, ski instructor, an avid outdoorsman, carpenter, artist, fitness instructor, and musician. Chris was also known for his contributions to the 1988 Winter Olympics, the Calgary Tourist and Convention Bureau, and the Banff Chamber of Commerce.
Forever known to his family as Cookie Grampa, Chris was a loving brother, father, grandfather, and great-grandfather.
Chris is survived by his daughter, Sandi Riddell, his son, Will Freeman (Yoko Tomita); five grandchildren, James Warren (Janelle Bly), Haley Atkinson (Mckoy Atkinson), Keyanna Ritchie (Peter), Kaydence Riddell, and Taia Riddell; his four great-grandchildren, Lillie, Bobby, Bella, and Madison-James; all of Calgary, Alberta.
Chris is also survived by his two brothers, Barry Freeman (Michelle Byman) of Vancouver B.C., and Michael Freeman (Melenny) of Montrose County S.K.; his three sisters Faye Preston (George) of Foothills County A.B., Ina Freeman, and Valerie Freeman of Calgary, A.B.; as well as numerous nieces, nephews, cousins, and friends.
Condolences, memories, and photos may be shared and viewed on Chris's obituary at www.McInnisandHolloway.com.
In loving memory of Chris (Hap) Freeman, a tree will be planted in the Ann & Sandy Cross Conservation Area by McINNIS & HOLLOWAY FUNERAL HOMES, Deerfoot South, 12281 – 40th STREET SE, CALGARY, AB T2Z 4E6, Telephone: 403-203-0525.